« Have You Met Ted? Yes I Have, Actually: Or The Awesome Events of OSU | Home | OSU Campus Bus FAIL »
By Julia S. | September 25, 2013
But it's actually going quite well.
No, seriously.  Junior year has probably gotten off to a smoother start than any other for me, and now that it's the sixth (?!) week of classes I guess it makes sense I've settled into my schedule now.
If you're wondering how my classes are going:  Advanced Spanish Composition (we write stuff), Sociology of Violence (aka serial killer class), Spanish Phonology and Morphology (aka the best part of linguistics), and Anthropology of Human Origins (not my cup of tea).
That phonology and morphology class is grad level, by the way, and it was absolutely terrifying at first.  And sometimes still is.  But my professor is fantastic and the material could not be more interesting.  I'm glad I stuck it out.
I live in an apartment now, on north campus.  It's funny how I ACTUALLY GET THINGS DONE IN A TIMELY MANNER AND DON'T GO TO BED AT 4 IN THE MORNING now that I'm out of the dorms.  But alas, I still have great feelings of nostalgia and loyalty to my dear friend Lincoln Tower and the two years I spent there.  Especially since being on the 16th floor of a tower meant significantly fewer bugs.  But don't worry, I bought bug killer (and Halloween Kit Kat bars!) at Wal-Mart and I continue to ace the apartment gig.
I had my first midterm of the semester last week in my sociology of violence class.  I think it went okay, but reading the textbook is probably going to give me nightmares.  I mean, look at the cover of this book.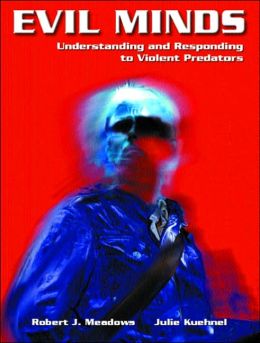 I don't even like that it's sitting in my room right now.
I suppose the only thing that could have made this year start off more smoothly is if my tonsils didn't exist.  I got my 5th case of strep last week since freshman year, which this past week turned into a peritonsillar abscess.  I'll spare you the photos, but for the record looking at them would have made a great challenge on Fear Factor.  I know I say this in like half my blogs (because I have strep like half the time that I'm writing them), but the Wilce Student Health Center on campus is my saving grace.  I'm on the supplemental insurance plan with them so it's pretty affordable, as well as really easy to get an appointment there.  I'm pretty sure some of the doctors know me there now.  At any rate, my stupid tonsils are getting removed over break, so thus ends that saga, but not without a goodbye tonsils party.
To any first-years out there, I hope that THE Ohio State University is treating you well (but of course it is).
Rude Awakening:  So I'm in the process of applying to grad school.  It feels about 10x more complicated than applying to undergrad for some reason.  D :
Pleasant Surprise:  Big shout out to The Ohio State Alumni Club of Houston for the Fajita Cookout/Send-off Party they held before I headed back up to C-bus for school.  They even gave all of us attending students free swag!  In case you didn't already know, there will be hordes Buckeyes wherever you go; it's just a matter of finding them.
In firm friendship,
Julia Rose S.
Book Photo: http://www.barnesandnoble.com/w/evil-minds-robert-j-meadows/1101637407?ean=9780130486134
Topics: Academics, Classes, midterms, Personal, Personal Events, Student Life | Comments Off on Junior year = Black/Yellow Tonsils + Serial Killers + Bug Infestations
Comments are closed.