« Origins | Home | The Great COTA Bus Adventure »
By Anthony | February 14, 2013
The transition from student to adult starts when you are unmercifully judged as you beg for your future.
Mood=Busy
Song of the Week=GUV'NOR by JJ DOOM
Random=Jealous Type
There comes a point in every college students life when they realize that they're going to be graduating soon and will need to start planning for the future. That point came to me a couple of years back. It just wasn't until a couple of months ago that it rose to the top of my to-do list.
Every time I bought a new box of cereal, it moved to the top of said list
It was at this point where I realized that I needed to buckle down, stay focused, and change everything about me, regardless of how much I like it. If there's one thing employers like, it's seeing that their potential employees are willing to sell out. At least, that's what I've learned from being on the internet. Television says the same thing so I assume its correct. Maybe I'll go to college again and do the opposite just to see what happens.
[If anyone who looks conspicuously like Anthony, he would like to talk to you about a possible experiment]
So, with my hair cut, my resume printed on whichever paper destroyed the most trees, and a suit on, I marched into the job fair to fail miserably my first two booths. Fortunately, I saw this coming (after multiple failures, you learn to see them as inevitable) and practiced on a couple of places that I either wasn't interested in, or looked like they'd talk to anyone.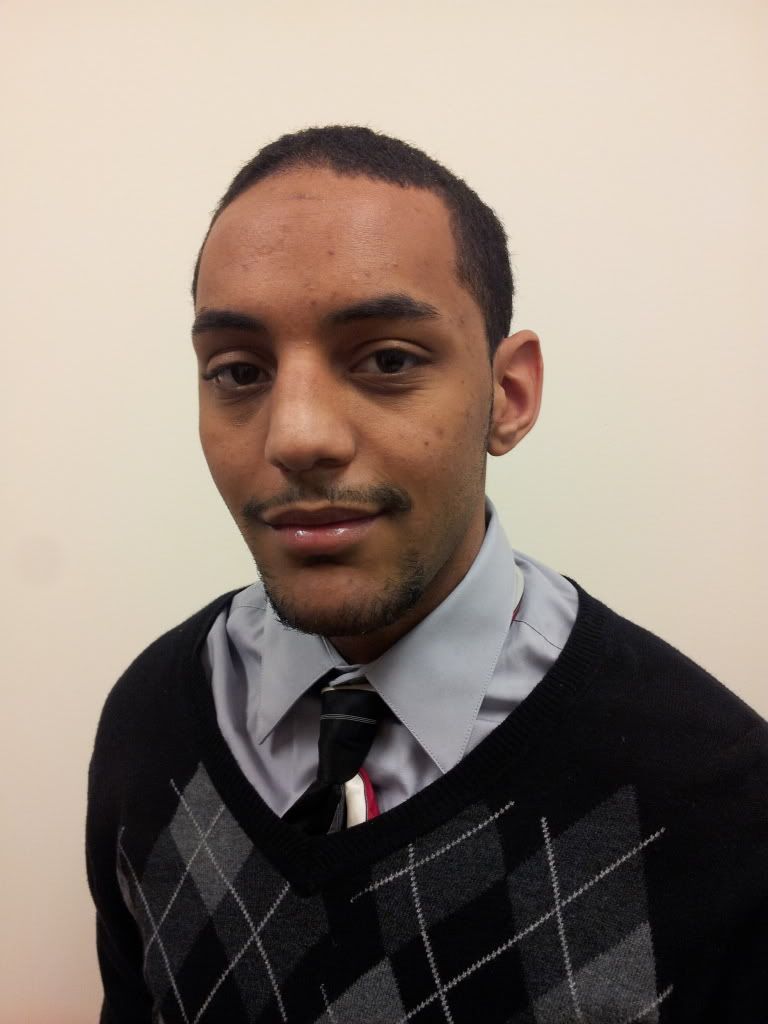 "They totally bought it!"
However, there were a couple of places that I was either really looking forward to, or caught my attention. For one, COSI. I went to COSI when I was little and have been going back since. In the last year, I've been at least three times. I don't care if its target audience are kids or not, any center that takes science and makes it more awesome than it is also gets my vote.
There was also a place called Dawson. It's pretty much a recruiting agency that places you in whichever field you want to go to. Like producing things? Then do it! Like HR? Sure, why not? Then, there's Teach for America which looks at the educational system and says "don't worry, we'll handle this." It's actually pretty awesome as a whole and I even applied.
Now, you may notice that I don't actually have any pictures of the job fair. That's because I got caught up in all of the excitement: The handshaking, the prepared speeches, the quasi-interviewing going on. More importantly, it is because I like to spend my time talking to people, feeling them out, and getting to know them. Unlike Michael, who likes to stand at a distance and awkwardly take pictures of people.
He also enjoys putting his camera on a tripod instead of just taking a self shot like a normal human being.
I also couldn't seem to find any photos of the fair. Which means that I'm just going to have to rely on the "good enough" method and post a photo from the Engineering Fair. Or at least that's what Ohio State's website says which means it's good enough for me (but not good enough for Michael who would have directed a music video based on it).
If you look at the background, you can see what a career fair looks like
One day you, too, might be at a job fair of sorts. When that day comes, just remember to be confident, practice your handshake, talk about the company, and don't awkwardly take photos of people in some type of artistic, stylish form.
Lesson Learned: These things are important!
-Animal
O-H! I-O!
To see how I prepared, check out After Nearly 10 Years, I Finally Cut My Hair
To see me switch the roles around and do the judging, check out Judging my Classes  After One Session Each
Topics: Advice, Author, Events, Student Life, The Future, Work | Comments Off on Job Fair is a Cold and Unforgiving Place
Comments are closed.