Financial aid
Whether it's scholarships, grants, work-study or connecting students to federal or state aid, Ohio State has many resources and ways to help eligible students and their families pay for the overall cost of attending college.
Financial aid can come from Ohio State, federal and state government, and private sources, and includes:
Scholarships
Grants

Loans
Work-Study
Should you apply for financial aid?

Yes, assuming you're a U.S. citizen or U.S. permanent resident. Applying for financial aid is the best way to get help with paying for college.
Even if you don't end up qualifying for need-based aid (aid that goes to students with the most financial need), you'll still be considered for other scholarships, loans, grants and employment opportunities. Pro tip: Federal student loans are often a better option for families than the ones you'd receive from private sources like banks.
We're here to help
Our complete guide to financial aid

We've compiled everything you need to know about applying for, accepting and managing financial aid. Start with the step-by-step guide for: incoming first-years or transfer students.

To be considered for the most aid, submit the FAFSA and ScholarshipUniverse applications by February 15.
Have additional questions (or just want to talk to a human)?
Our helpful Buckeye Link staff can help you determine whether you qualify for aid and to successfully apply for it.
Our commitment
Finances shouldn't keep you from achieving your dream of a college degree. Ohio State is committed to making college education possible while curbing student debt. Read more about the Scarlet and Gray Advantage.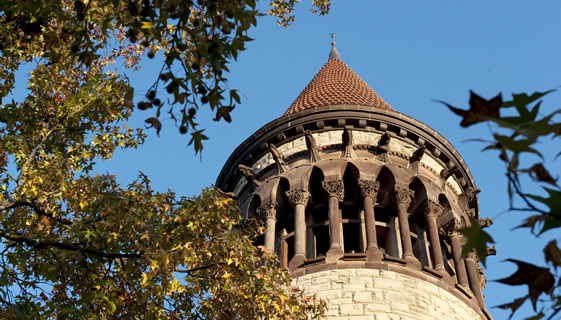 What's Buckeye Link? 
Buckeye Link is where Ohio State students go to take care of business, like managing aid, paying tuition, registering for classes, and much more. It's both a self-service website and a physical location with staff to assist you.
Contact Buckeye Link