One of the advantages of Ohio State's breadth and depth? Lots of curious minds, lots of connections, all over the globe.
Experiences that set you apart

We're committed to helping all students access the opportunities that will set them apart. Expect Ohio State to give you every opportunity to reach your full potential, and you will find a university that rises to the challenge. The result will be an education that can take you anywhere.
Research
Ohio State is serious about undergraduate research — and you can't beat the breadth of opportunity. Whatever your major, Ohio State connects you with research that inspires you. When you're ready, join 600+ fellow students and present your research at the annual Denman Undergraduate Research Forum.
Internships + co-ops
Well-connected faculty and partnerships with a wide variety of organizations in Columbus and around the world give you an advantage when it comes to finding a meaningful internship or co-op. University career fairs (we host around 30 a year) bring a huge range of companies and organizations right to you.
Education abroad
Study abroad and you'll never stumble over the interview question, "Tell us about an experience that changed you." Ohio State ranks in the top 5 nationally for number of students studying abroad; they do so through 200 programs in 50 countries on every continent.

Service-learning
Learn how to make a difference and use your academic interests for service. Students in Ohio State's 80+ service-learning courses work together on real issues being faced locally, nationally or globally.
Minors and double or dual majors
Ohio State supports double majors and dual degrees, and offers minors in most fields of study. So go ahead: connect your interests, augment your major or follow a passion. You'll be in good company: our community thrives on combining disciplines to generate new ways of thinking. And in most cases, you won't have to sacrifice a timely graduation.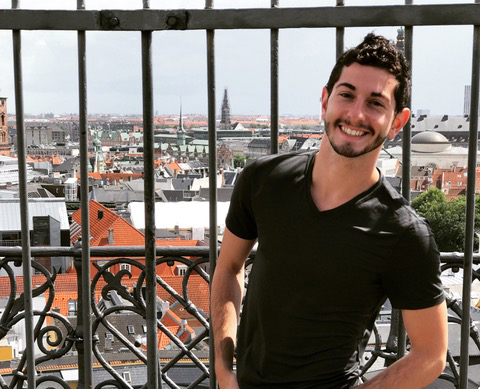 A world of research opportunities The annual Denman Undergraduate Research Forum provides student opportunities close to home and around the world.
Where will you go?