Diversity is a passion

Learn about Ohio State's anti-racism efforts.
At Ohio State, we consider the rich diversity of our students, faculty and staff to be both a defining characteristic and an essential source of our institutional strength.
An intellectually vibrant and socially just community

Founded in 1970, the university's Office of Diversity and Inclusion (ODI) is one of the oldest and most comprehensive offices of its kind in the nation. Through a broad range of programs, ODI supports the success of students who enhance the diversity of the university.
The Center for Belonging and Social Change works in partnership with students, campus partners and community stakeholders to cultivate an inclusive, empowering and equity-minded campus community.
Take a stand, make a difference
Buckeyes are civically engaged on a global level. At Ohio State, you'll learn how to use your passion for purpose on campus and well beyond. We know you can do it because students here are doing it every day.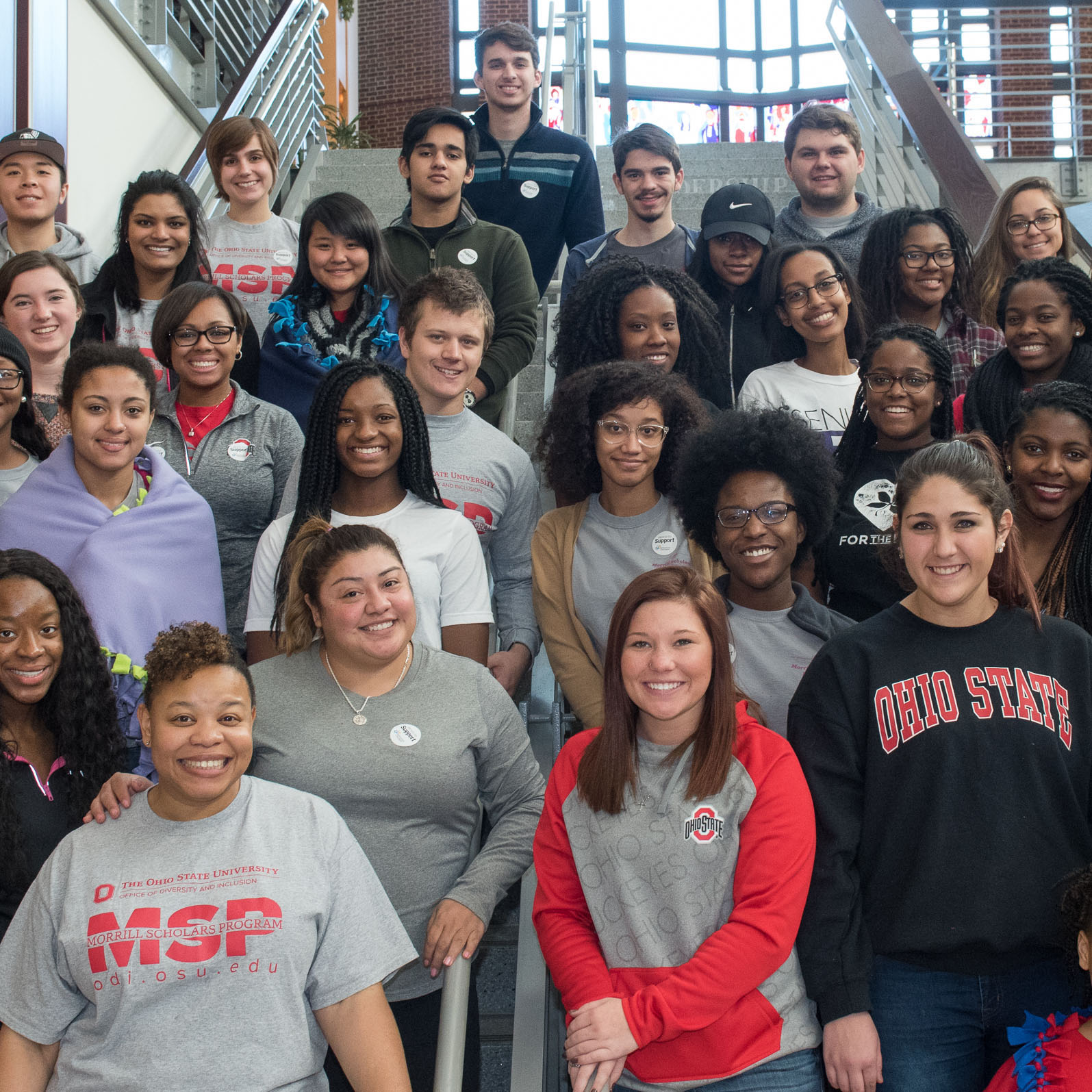 If you're actively engaged in diversity-based leadership, social justice and service, the Morrill Scholarship Program (MSP) offers scholarships and an amazing range of enrichment opportunities.
Learn more