Academic life is really important. But so is having a life outside the classroom. Get ready to go all in.
Learn, play, serve, belong
One of the things that distinguishes Ohio State from almost any other school on the planet is the variety of student-run organizations on campus. Being an Ohio State student means you can choose from more than 1,000 student organizations to find people who share your interests in everything from salsa dancing to podcasting, from Bollywood to BBQ. It also means you can get out of your comfort zone and have a totally new experience. Drone Club, anyone?

Honoraries and honor societies
Activism and service groups
Religious and spiritual groups
Sorority and fraternity life
Student government
Ethnic and cultural organizations

Passion for purpose
Ohio State students volunteered 1.2 million hours of their time last year and raised countless dollars. They traveled to sites around the United States with Buck-I-SERV, learning the importance of social justice and civic engagement. They accompanied their professors abroad using their classroom skills to build solar power systems, vaccinate animals and assist social workers. You'll find a culture of service here that runs through everything.
"You can never pay back, so you should always try to pay forward."
– Coach Woody Hayes
Recreational sports

Programs and services range from group fitness, aquatics, adventure trips, climbing, intramural sports (the largest program in the nation), sport clubs, personal training, disc golf and many other activities. Rec Sports is enhanced by its award-winning indoor and outdoor facilities, including five indoor locations and more than 90 acres of outdoor space.
Big Ten athletics
Ohio State recently won five national championships in one year (football, wrestling, pistol, synchronized swimming and rowing). And if you're a football fan, we highly recommend cheering on the Buckeyes with 105,000 of your closest friends in Ohio Stadium, aka, "The 'Shoe." Videos of our marching band's performances at these games often go viral. Goosebumps guaranteed!

Where you'll work and play
The Ohio Union
The Ohio Union – voted one of the best student unions in the nation – is built around Buckeye life. Surrounded by the art and achievements of Buckeyes before them, student organizations meet here, study groups chat over coffee, someone plays a Beatles tune on the piano on the second floor, and life-size bronze Brutus greets visitors in the Great Hall.
RPAC
Be strong in mind and body. Located in the heart of campus, the Recreation and Physical Activity Center or RPAC (say: ahr-pack) is the hub of Ohio State's network of fitness and wellness facilities. We're talking about 27,500 square feet of fitness space, including cardio and weight equipment, four gyms, three pools, an indoor jogging track, and a Student Wellness Center to support your health and happiness. And you'll find a juice bar and healthy eats at the RPAC, too.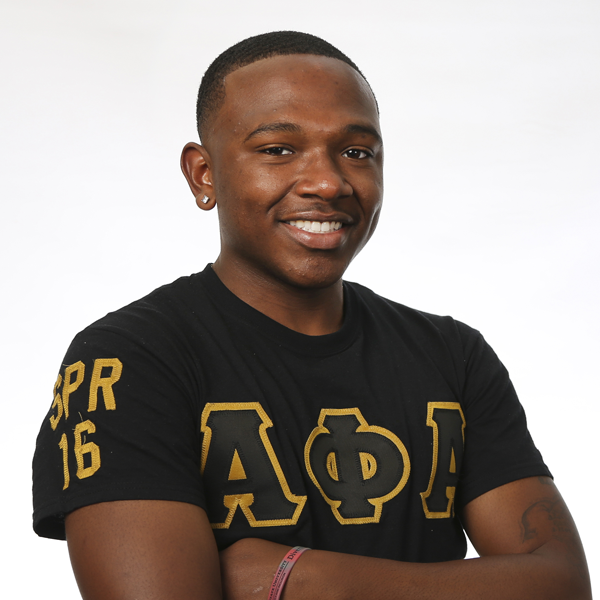 "Through the Department of Social Change, I coordinate programs like 'A Day in the Life of a Buckeye,' where I work with urban and Appalachian-area high schools to increase the high school-to-college pipeline." – LeRoy Ricksy, criminology and criminal justice studies major, on how Ohio State is helping him create change
Read more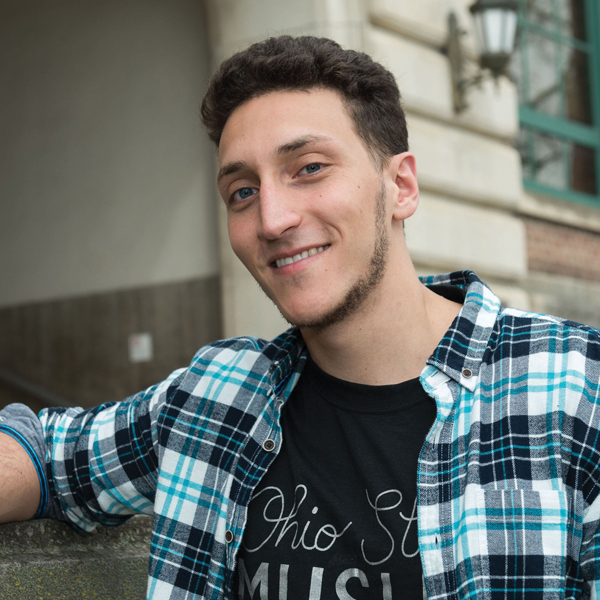 "I co-founded a student organization called Refuge, a mentorship program that pairs young refugees with Ohio State students. Now I'm working to take it to the national level." – Abd Al-Rahman Traboulsi, biomedical engineering major and recent grad, on making the most of his Ohio State experience
Read more