Our regional campuses are Ohio State, delivered differently. A little more accessible. A little more personal. A little more convenient. But still offering you the opportunity to shape a future as big as your dreams.
Total access
As a regional campus student, you have access to all of the university's vast resources, including libraries, research facilities, student activities and countless other benefits.

Complete a degree or campus-change to Columbus
At the Lima, Mansfield, Marion and Newark campuses, you can:
Complete your entire degree program in several majors

Complete first- and second-year course work for many of Ohio State's engineering degree programs

Complete one to three years' (depending on the major) worth of course work toward one of Ohio State's 200+ bachelor's degree programs before transitioning to Columbus to finish your degree
At Ohio State ATI in Wooster, you can complete one of 28 career-focused associate degree and certificate programs that can be combined to match specific career goals. You can also start any of Ohio State's 200+ majors at Ohio State ATI and then campus-change to Columbus to finish your degree once you've met the prerequisites.

Academic excellence
At all Ohio State campuses, faculty hold the highest degree in their fields, are actively engaged in research and scholarship, and are dedicated to helping students achieve their educational goals.
Enriching experiences
Work closely with your professors in small classes, and plan to do research. Interested in Honors programs, service projects, internships or study abroad? We'll help you connect.
Housing
Multiple housing options are available at all regional campuses.
Cost savings
Ohio State regional campus tuition is one of the lowest rates of any four-year university in Ohio. Also, merit and need-based scholarships are available at all campuses.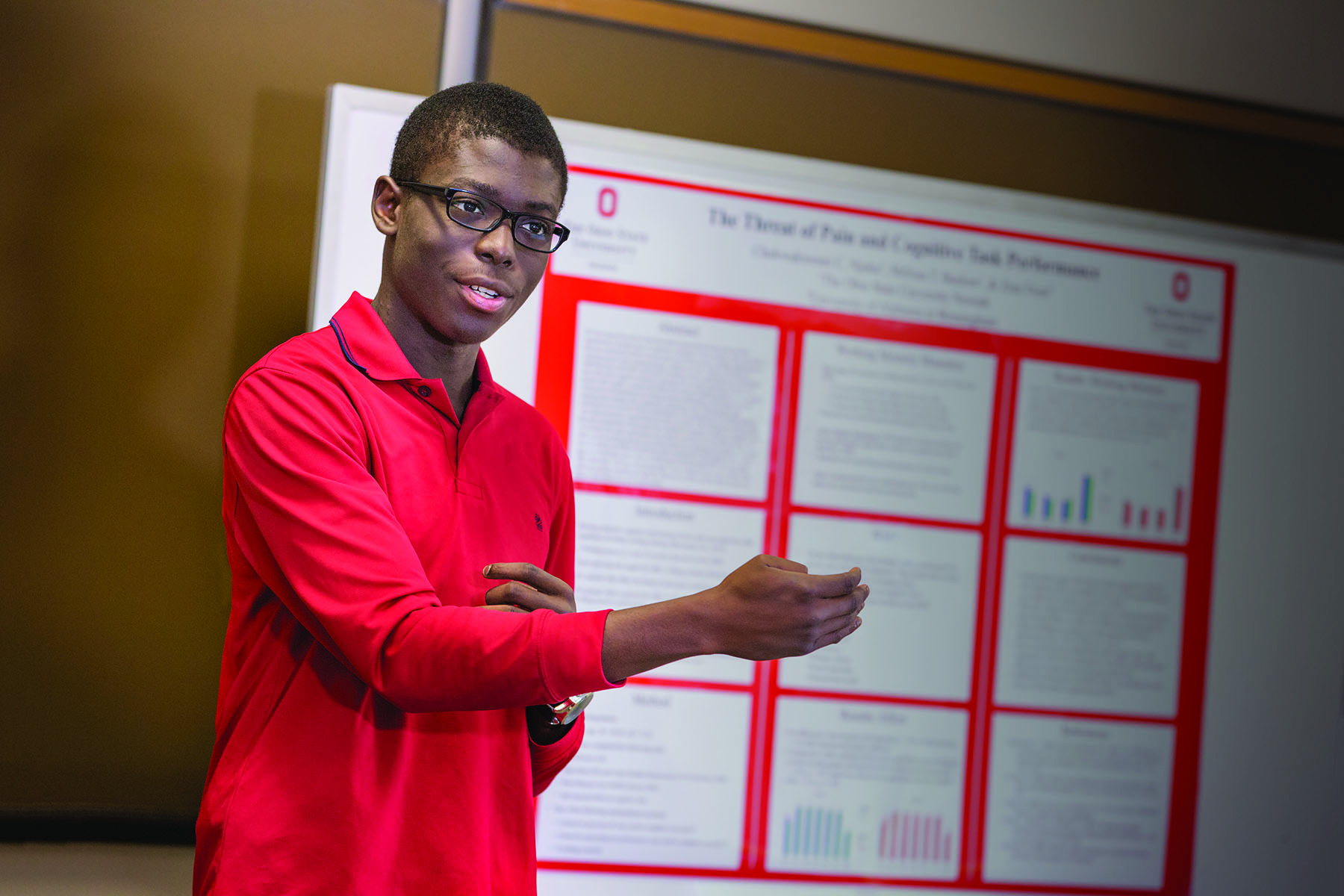 "On a regional campus, you are so fortunate. With the close community, you have an abundance of opportunities. You get to build close relationships with your professors. It prepares you and gives you a leg up when you do go to the Columbus campus." – Chuck Njoku, neuroscience major and undergraduate researcher who started at Ohio State Newark