​At Ohio State, we consider the rich diversity of our students, faculty and staff to be both a defining characteristic and an essential source of our institutional strength.
Diversity is a passion

Decades of research have shown that diversity, nurtured in a welcoming and respectful environment, encourages critical thinking, reduces harmful stereotypes and strengthens the ability to communicate, work and play across lines of identity and difference.
Founded in 1970, the Office of Diversity and Inclusion (ODI) is one of the oldest and most comprehensive offices of its kind in the nation. Through a broad range of programs, ODI supports the success of students who enhance the diversity of the university.

"Our university derives great strength from bringing together outstanding individuals from a wide variety of backgrounds and experiences. Diversity sparks innovation, strengthens cultural understanding, amplifies creative work, broadens scholarly benefits to society, and produces more competent workers and thinkers. -- Ohio State President Michael V. Drake
An intellectually vibrant and socially just community

Events and programs like those designed by the Multicultural Center (MCC) bring together students to engage in dialogue, challenge barriers and build collaborative relationships. Plan to attend cultural and intercultural events like the African American Heritage Festival, Ally Week, Drums and Dough (an intercultural journey through music and bread), among many others. Read more about resources for specific constituency groups, including African and African American, Asian and Asian American, American Indian/Indigenous, Latino, Gay, Lesbian, Bisexual, Transgender, Queer, Women, Men and Faith communities.
Take a stand, make a difference
Buckeyes are civically engaged on a global level. So if you want to make a difference, there's no better place to be. At Ohio State, you'll learn how to use your passion for purpose on campus and well beyond. We know you can do it because students here are doing it every day.
Find your mentors among your faculty; among staff in offices such as ODI, MCC, First Year Experience, Military and Veterans Services, Student Life and University Housing; and among student peers engaged in student organizations.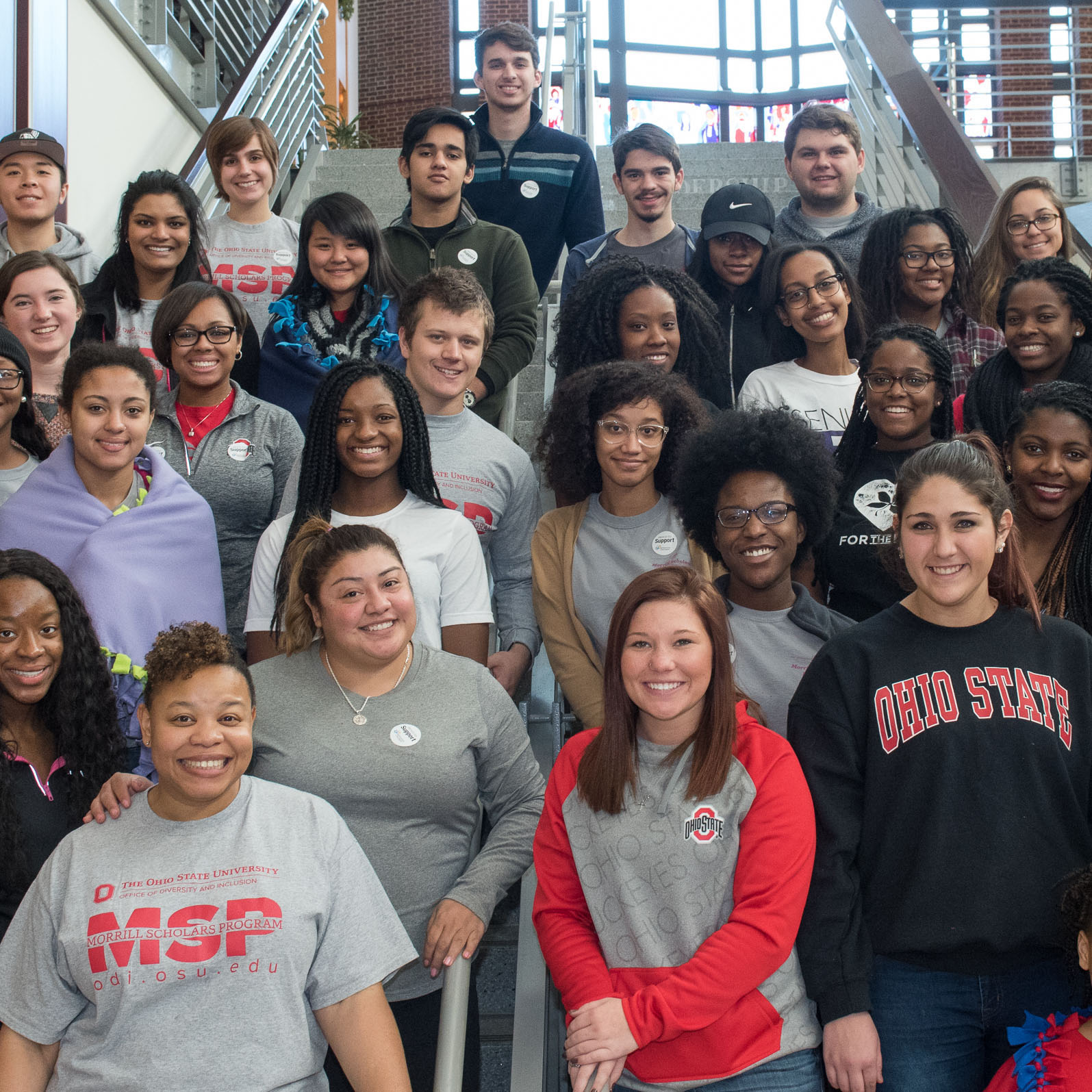 If you're actively engaged in diversity-based leadership, social justice and service, the Morrill Scholarship Program (MSP) offers scholarships and an amazing range of enrichment opportunities.
Learn more